E-textile platform ︎ https://hff2020.xyz/






Programable Led + Optical fiber connectors (2020)




When you want to integrate lighting source with fashion product, you definitely need fabric interface to stiwtch. This programable led ribbon make able u to easy stitch on your any soft material. Inaddition, It is neopixel led which is able to progamable with arduino.

with the lighting led, If u want to combine with optical fiber you could combine flexible connectors

.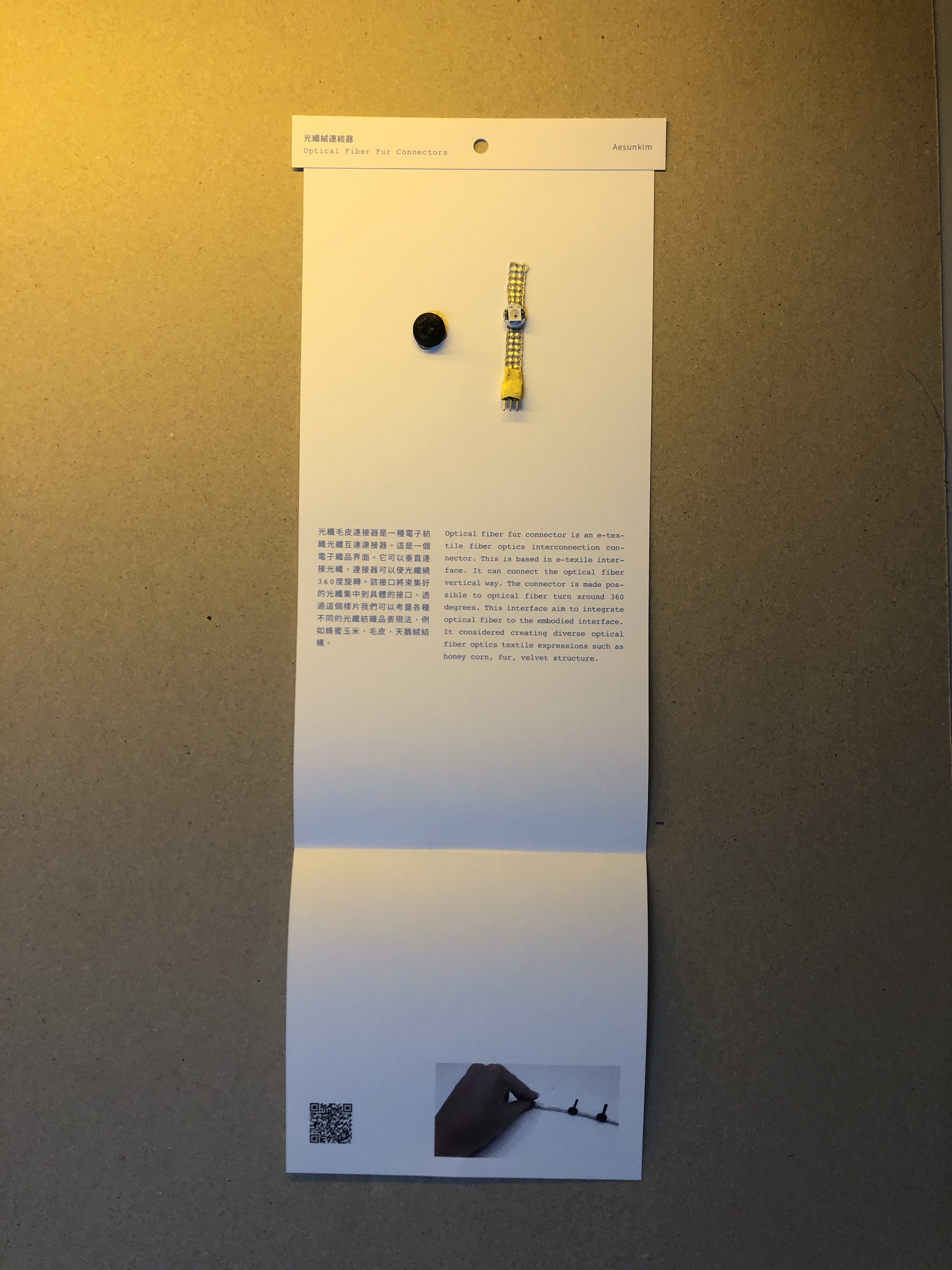 < HFF2020 residency in Taiwan>



Optical fiber fur connector is an e-textile fiber optics interconnection connector. This is based in e-texile interface. It can connect the optical fiber vertical way. The connector is made possible to optical fiber turn around 360 degrees. This interface aim to integrate optical fiber to the embodied interface. It considered creating diverse optical fiber optics textile expressions such as honey corn, fur, velvet structure.






collaboration fiberoptic application with weaving, origami strucutre



The fiber optic honeycomb structure is a prototyping textile interface for the next human body. This collaboration began with an inspiration image provided by Aesun to create a 3D woven structure with fiber optic cable. Yiyu and Linh experimented with different construction methods to simulate this structure, which resulted in the sewn & woven swatches for the swatch book. Linh also created a larger woven sample attached to LEDs to further explore the woven technique as it would be attached to fabric. Aesun experimented with creating 3D-printed parts to attach the fiber optic cables to LEDs for a flexible LED textile interface. We would like to continue this collaboration and create a performance garment with a biometric sensor as an extension of the human body.







HFF 2020 Result book